E S Irrigation LLC
E S Irrigation LLC is the leading provider of residential and commercial irrigation systems for western Washington. Our family owned and operated business offers stellar customer service in all areas of irrigation system installations, repairs, upgrades and so much more. We'll take care of your irrigation system needs from start to finish!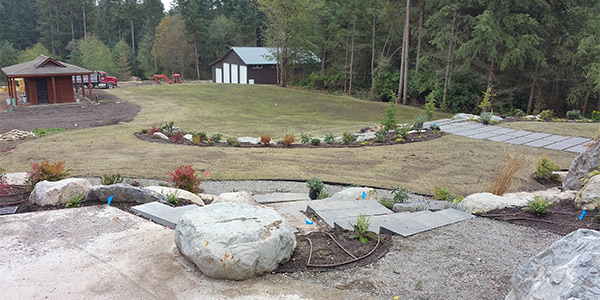 Unbeatable Irrigation Systems in Olympia, WA
At E S Irrigation LLC, we understand how a beautifully maintained outdoor space can transform the look and feel of your property. That's why our family owned and operated business is committed to providing you with the best irrigation systems in Yelm, WA. When you need reliable, high-quality irrigation solutions for your yard, E S Irrigation LLC can handle your system needs from start to finish. We have years of experience designing, installing and servicing irrigation systems for both commercial and residential properties, and we are proud to be a leading provider of irrigation services for western Washington.
E S Irrigation LLC specializes in a wide variety of irrigation system offerings to provide the ultimate care for your property. Our services include system installations, upgrades, renovations, back flow regulation, drip system installation and timer installation. We can also provide expert assistance with spring start-up services, winter blow-outs, trenching and irrigation supplies in Yelm, WA. Through the skill of our certified technicians, we can quickly assess your property's needs and provide the ideal irrigation solutions that bring your lawn and garden to life. Our residential and commercial services are designed to help your property thrive. Best of all, our professionals are dedicated to efficient and mess-free services that leave your property looking better than ever. Clients choose E S Irrigation LLC as their watering system provider because:
We'll never make a mess of your property. We're so tidy that you won't even know we were there!
Our business offers an extensive selection of customizable irrigation system services.
We are a family owned and operated business with years of experience in irrigation solutions.
We offer clients one year of free spring start-up and winter blow-out service when they make a new underground system purchase!
We handle all areas of property irrigation, from system installation to seasonal services.