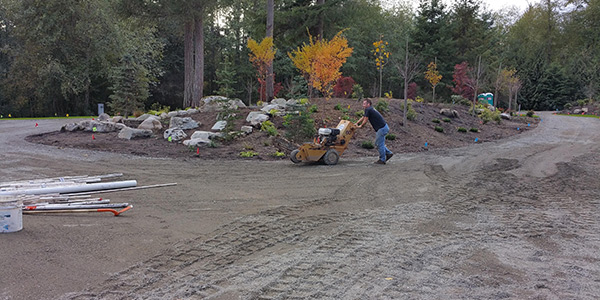 Your property's irrigation system acts as a lifeline to all of the greenery that exists in your yard. When you work with Electric Showers Irrigation, you can rest assured that we have the knowledge and experience to improve your outdoor space through irrigation system installations, repairs and upgrades.
Electric Showers Irrigation offers the following watering system services and more:
System installation: Not only does Electric Showers Irrigation have years of experience installing the highest quality watering systems, we also have a steadfast commitment to exceptional service and customer satisfaction. Our system installations are perfect for new construction, commercial properties and private residences that are in need of a customized and high-quality professional irrigation service.
System repairs: At Electric Showers Irrigation, we never want the health or appearance of your yard to suffer. That's why we offer timely and helpful services when you are in need of irrigation repair in Yelm, WA. Our experts will quickly diagnose any issues within your system and provide skillful on-site repairs. Each of our certified technicians is dedicated to returning your irrigation system to its full level of functioning and providing you with a worry-free and mess-free repair experience.
System upgrades and renovations: Whether you're looking to upgrade your outdoor space through sprinklers or drip irrigation in Yelm, WA, Electric Showers Irrigation is ready to assist with your needs. We draw from years of experience to enhance your property with high-quality irrigation systems. Each of our system renovations and upgrades are specifically tailored to meet the unique requirements of your greenery.
Clients who choose Electric Showers Irrigation as their irrigation system provider know that they are getting the best possible care and service for their properties. To learn more about our commercial and residential irrigation system services, contact an expert at Electric Showers Irrigation by calling 360-539-8914 today.