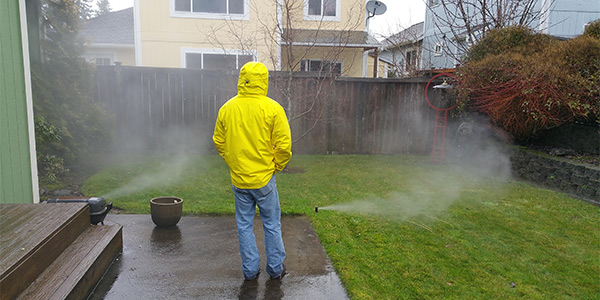 Keeping your lawn watered and healthy doesn't have to be a full-time job. When you work with E S Irrigation LLC, you can have a lush lawn through expert lawn irrigation in Yelm, WA. Our certified technicians are able to install, repair and service your lawn irrigation system in a professional and skillful manner.
E S Irrigation LLC offers the following lawn watering systems to both residential and commercial properties:
Lawn system installation and repair: Improve the look and feel of your property with a high quality lawn watering system in Yelm, WA. Whether you're looking to install a new lawn system, update your existing watering method or repair an unwanted issue, our experts specialize in prompt and proficient service. We can customize a lawn watering and irrigation system just for you that works with the unique needs of your property.
Spring start-ups and winter blow-outs: As the temperatures change, E S Irrigation LLC can prep your irrigation systems for the upcoming season. Before winter begins, we can blow out the water in underground systems to prevent pipes from freezing and bursting. During the spring, we can clear public watering pipes of debris and check for cracks before you return to regular system use.
Outdoor lighting: As you work to keep your lawn looking its best, we can also enhance your outdoor space through targeted lighting on shrubbery and plants. This can add a welcoming ambiance to your home's yard, or improve the appearance and safety of your business location's exterior.
To show our dedication to having your lawn looking its best, E S Irrigation LLC offers one free year of spring start-up and winter blow-out services when you purchase an underground irrigation and watering system.
E S Irrigation LLC serves both residential and commercial properties with our lawn irrigation and watering solutions. To learn more about our professional irrigation system offerings, please contact our company today by calling 360-894-4204.