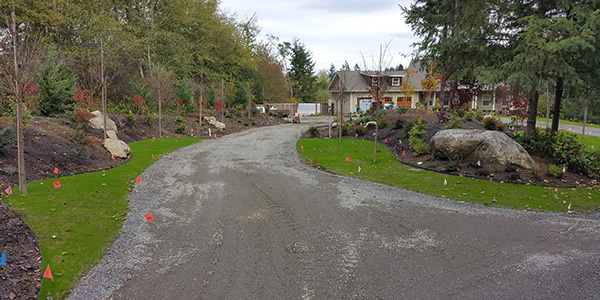 The vegetation on your property relies on a steady source of water in order to grow and bring beauty to your outdoor space. E S Irrigation LLC has years of experience providing clients with top quality sprinkler solutions that keep their plants hydrated and thriving. We proudly offer clients a neat and orderly installation experience, so that you won't even know we were there!
The diverse sprinkler services offered by E S Irrigation LLC include the following:
Sprinkler installation: Through sprinkler installation in Yelm, WA, you can be sure that your yard is properly watered on a regular basis. Our certified technicians are able to flawlessly install new and upgraded sprinkler systems, as well as timers that allow you to schedule routine watering sessions. We even offer clients one year of free spring start-up and winter blow-out service with all new system purchases.
Sprinkler repairs: If your sprinkler system or one of its heads seems to be on the fritz, our experts are available to provide quick and skillful repairs. We know how to provide exceptional sprinkler repair in Yelm, WA, while keeping the needs of your property and budget in mind. Our efficient approach to sprinkler repairs means that you can have a worry-free experience from start to finish.
Back flow regulation: If your property is connected to a public water source, local government protocols require that back flow for your irrigation systems is properly regulated. E S Irrigation LLC is a fully licensed provider of back flow regulation, and will ensure that runoff water does not enter back into your pipes. This important service helps prevent contamination from entering into the water system, and should be checked each year.
If you would like to know more about installing, repairing or servicing a sprinkler system on your property, please call the professionals at E S Irrigation LLC today at 360 894-4204.